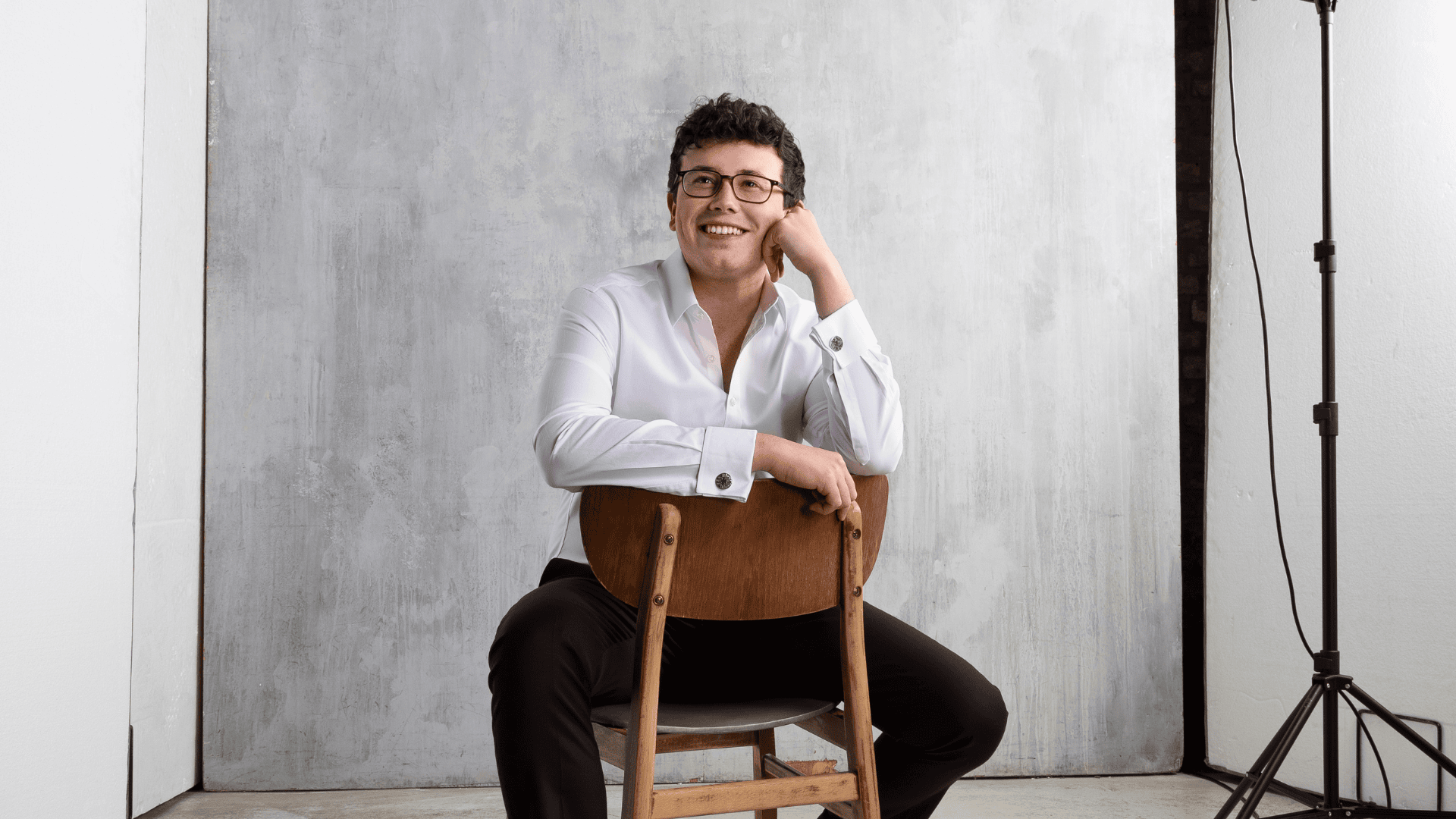 Martin James Bartlett from the UK is unquestionably one of the internationally most interesting young pianists creating a career today. Klaus Mäkelä, Artistic Director of the Turku Music Festival, wanted to invite him to perform in 2020, but the pandemic changed all that. Bartlett is finally here with a recital at Sigyn Hall on 23 August 2022 at 18.00.
Martin James Bartlett is a pianist who welcomes challenges and is uncommonly mature and elegant for his age. He has an exclusive recording deal with the Warner Classics label. His first solo album, Love and Death, with repertoire on these two universal themes ranging from Bach to Prokofiev, was glowingly reviewed in the Times, the Guardian and the Sunday Times.
Subsequently, listeners and critics alike all over the world have been enchanted by the album Rhapsody, which he recorded with the London Philharmonic under Joshua Weilerstein and which contains concertos by Rachmaninov and Gershwin. The disc was named as Editor's Choice by Gramophone magazine and received a five-star review in BBC Music Magazine.
"Klaus Mäkelä has wanted to bring a wide range of interesting performers to Turku, and one of the young international artists he picked is pianist Martin James Bartlett. We discussed him back when planning for the aborted 2020 festival was begun. Bartlett has been making waves around the world, and we believe that we will hear much more of him in the coming years. We are very proud to be able to present this recital after a two-year wait," says Liisa Ketomäki, Managing Director of the Turku Music Festival.
Concert details and programme:
Tue 23 August at 18.00 Sigyn Hall
Martin James Bartlett, piano
J.S. Bach (arr. Busoni): Ich ruf zu dir, Herr Jesu Christ BWV 639
J.S. Bach (arr. Hess): Jesu, Joy of Man's Desiring
Rameau: Suite in A minor (RCT 5): 'Gavotte et six doubles'
Haydn: Piano Sonata No.31 in A flat major Hob XVI: 46
Wagner (arr. Liszt): Tristan und Isolde, WWV.90: 'Liebestod'
Rachmaninov (arr. Wild): Where Beauty Dwells
Rachmaninov (arr. Wild): Vocalise op.34/14
Ravel: La valse M.72
Duration 1 h, no interval.