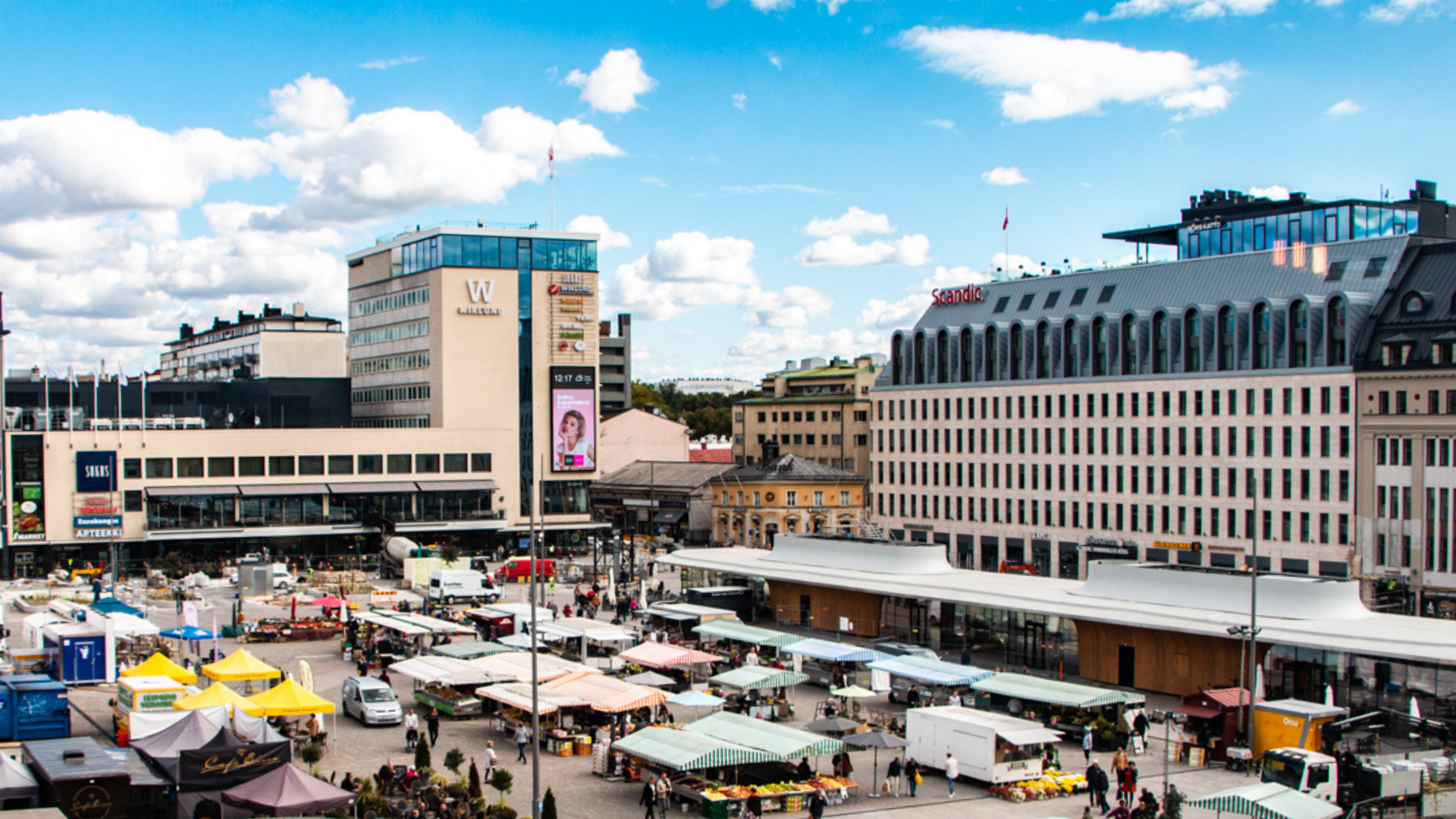 The Turku Music Festival is inviting residents of the city to share their fondest memories of Turku Market Square. In collaboration with the Turku Center, the City of Turku, Turku Market Square and YLE Turku, the Festival is opening up a survey where residents can share their most memorable stories related to Market Square.
Stories are to be collected throughout the summer, and they will be shared with the general public in the project partners' channels. Shared stories may be seen and heard on local radio, in social media or on the street.
"Market squares have been meeting places for people in Turku for centuries. What stories does today's Market Square have to tell about people, about history and about social events? We are particularly interested in stories about human encounters. We wish to hear and collect as many stories by the people of Turku as possible – and then to share the most interesting, moving, happy or sad memories, because stories also shape our shared experiences. After all, Market Square is a meeting place for everyone. The collected stories will also form an information source for scholars of the past and of the future," says Laura Päiviö-Häkämies, interim managing director of the Turku Music Festival.
The story project culminates at the TURKU LOVE X KAUPPATORI event on Market Square on 12 August, at which some of the stories will be shared live on stage. Intended for everyone, the event features two concerts and other events in the course of the day. This also marks the first time that the Turku Music Festival goes beyond its usual concert venues and occupies Market Square.
Survey respondents may be entered in a lottery to win tickets to concerts of the Turku Music Festival in August.
The event is supported with funding from the Turku 2029 Foundation.