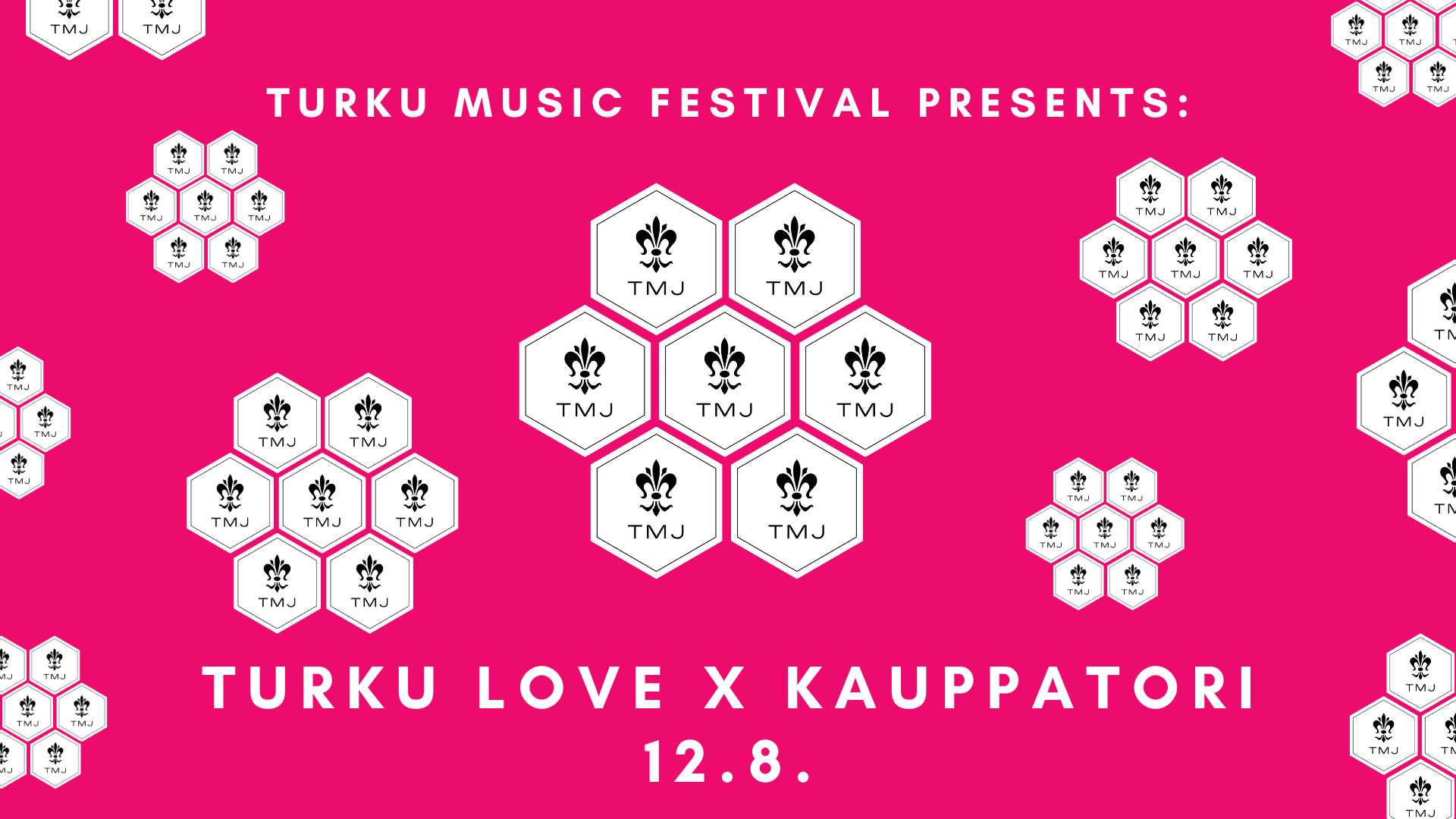 TURKU LOVE x KAUPPATORI
12.08.2023 | 12:00
Turku Market Square
Program
12:50 Opening words
Laura Päiviö-Häkämies
13:00 Singing science questions
Mari Rantasilta, host
Susanna Haavisto, Sinikka Sokka, Nemat Battah, Mari Rantasila, Kanerva, Suvi Isotalo, soloists
Puolalan koulun 6E-musiikkiluokka, choir
Thomas Rönnholm, drums
Hannu Pikkarainen, Kanerva, base, guitar
Lea Pekkala, cello
Kaisa Siirala, wind instruments
Suvi Isotalo, piano, guitar
13.45: Sirkussirkus
Kai Kuutamo
14:00 Turinoita Turusta (Stories from Turku) -talk show
Turku's boy and girl: Abdel Bettahar ja Matilda Gustafsson + guests
16:00 TURKU LOVE
Osmo Ikonen
Johanna Iivanainen
Vantaan Orchestra Ensemble
In cooperation with:
Paavo Nurmi Maraton
Mediamill
Turkuseura
Sirkussirkus
Aboagora
Fazer Cafe Aurakatu
Turun tee ja mauste
Deliberi Hansakortteli
Ravintola Rioni
Jack&Jones Hansakortteli
Slurp by Bentå
Posankka Shop
Blomma Creatives
Turku Music Festival occupies the newly rebuilt Turku Market Square in August!
The Turku Music Festival brings a programme for the whole family to Market Square on 12 August, with a concert of children's science questions set to music at 13.00 and the Vantaa Orchestra Ensemble from the popular TV show SuomiLOVE at 16.00. In addition to the concerts, there will be extra programme arranged by our collaborators on the Market Square, as well as the traditional market going on.
Singing science questions
Why don't grandmothers hibernate? Are crocodiles happy when they have babies? Songwriter Suvi Isotalo took some of the best bits from 'Children's science questions', a regular feature in the Helsingin Sanomat newspaper, and set them to music. Released on the album Laulavat tiedekysymykset [Singing science questions] in autumn 2021, this material will now be featured in a live performance on Turku Market Square.
The questions featured range from teleportation to ants and testify to the boundless imagination of children. The ensemble performing the music embraces a similarly imaginative range of styles, with scientist's responses framed as anything from ska to melodious ballad.
The various styles call for a range of vocal soloists, including Mari Rantasila, Matti Johannes Koivu, Sinikka Sokka and Kanerva, joined on stage by the choir of the Puolala School music classes.
TURKU LOVE
The Vantaa Orchestra is Finland's most prominent orchestra dedicated to performing popular music with a symphony orchestra lineup. Its more than 200 members include top performers in rock, classical and jazz music. The Chief Conductor of the orchestra is Nick Davies, who has conducted various distinguished orchestras around the world, and its Artistic Director is celebrated Finnish composer and bass player Lauri Porra.
At the TURKU LOVE concert, the Ensemble formation of the Vantaa Orchestra performs with Osmo Ikonen and Johanna Iivanainen as vocal soloists. The programme is a selection of beloved Finnish songs from across the decades in wonderful newly crafted arrangements.
Made in collaboration with Turku 2029 foundation
Artists