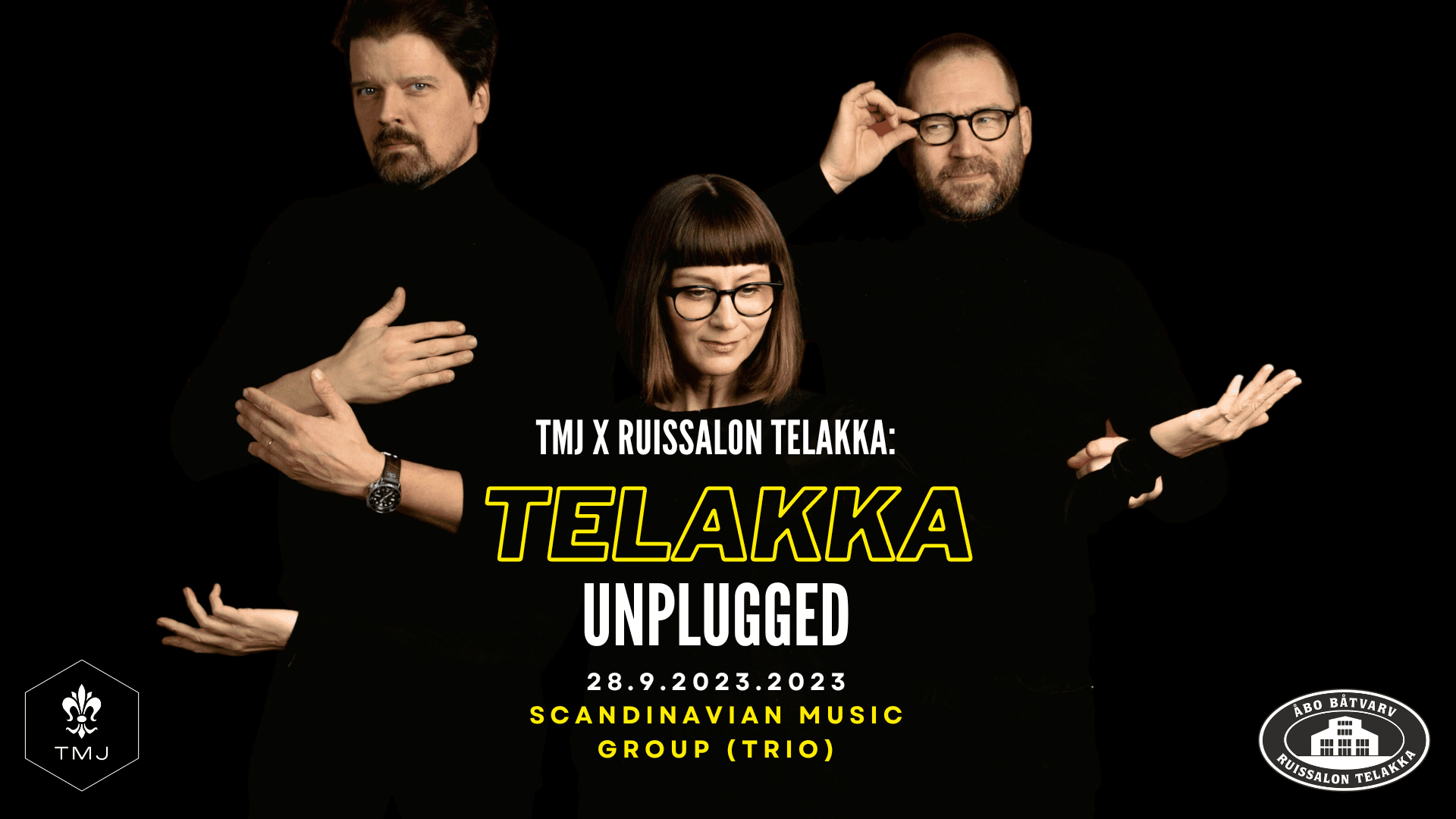 TELAKKA UNPLUGGED: SCANDINAVIAN MUSIC GROUP (TRIO) K-18
28.09.2023 | 20:00
RUISSALO BOATYARD, LINDBLOM HALL
Tickets
Program
Terhi Kokkonen, lyrics and vocals
Joel Melasniemi, compositions, arrangements and guitar
Antti Lehtinen, synthesizers, samplers, horns and arrangements
What does a concert evening surrounded by festoon lights, wine boxes, candles and your favourite people sound like?
The most atmospheric gigs in Finland will continue when Telakka Unplugged will be seen again at Ruissalo Boatyard.
It will be an unforgettable acoustic concert that brings the artists to the centre of the audience. In September, the stage will be taken over by Scandinavian Music Group's original members Terhi Kokkonen, Joel Melasniemi and Antti Lehtinen.
The evenings can be combined with dinner at the Ruissalo Boatyard's Restaurant Tenlén. Music Menus are a cross-section of the best dishes from Tenlén's á la carte menu. The menu is only served to the whole table.
Telakka Unplugged dinners take place from 16:00 until the beginning of the concert. Dinner will be served at Restaurant Tenlén, from where you will move to Lindblom Hall to enjoy the concert. Dining time is 2.5 hours. A treat for all the senses!
Telakka Unplugged concert series is a popular co-production between the Turku Music Festival and Ruissalo Telakka.
Please remember to make a reservation: www.tenlen.fi, tickets are not yet a reservation.
Artists